Meet Our Students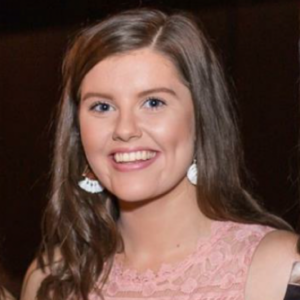 Emily - Bendigo - Bachelor of Biomedicine
"I was really excited to move to College but was slightly anxious about living with new people and adapting to a new environment. I quickly learnt that St. Mary's was the best decision I could have made when moving away from home to begin studying at University. St. Mary's is such a lovely place to live and study, there is so much energy and positivity in the student body which makes for great sporting, social and cultural events. There is always someone to hang out with and such a strong sense of belonging regardless of what your interests are. I love the size of St. Mary's because you get to know everyone so you always feel safe and comfortable but at the same time there is always someone different to talk to during meals or in the JCR. I've made so many incredible friends and love being a part of such an inclusive community."
---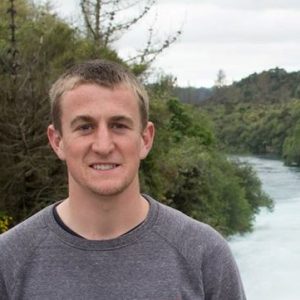 Ben - Bairnsdale - Bachelor of Science
"Before coming to St Mary's I felt nervous about moving to the city away from everything familiar. College made the transition so much easier. You are immediately surrounded by a friendly, exciting and caring community that makes you feel right at home. We are so close to Uni with great facilities like the Academic Centre, excellent rooms and delicious meals but most of all the people are what make St Mary's fantastic."
---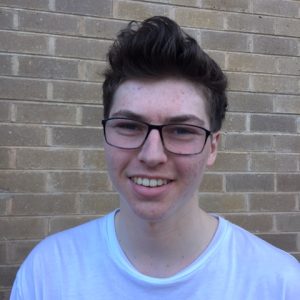 Jesse - Tasmania - Bachelor of Science
"I hadn't planned on staying at college during my studies, although my best mate from home was sharing his experiences from his college experience and couldn't recommend staying on campus enough! I am SO GLAD I listened to him! I moved from Tasmania and had zero friends around the Uni, I didn't know anyone and that would've remained the case if it wasn't for St Mary's. See, it's really hard to make friends in lectures, to find your way around and organise your hectic schedule, but at St Mary's you're right there at the Uni, have endless support and are involved in an incredible community 160 strong, who from the moment you arrive, are extremely friendly and inclusive. I have made so many friends and had so much fun with all the activities, I almost don't even miss home. Sorry Mum."
---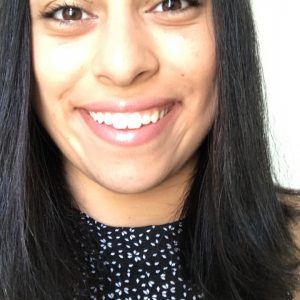 Abbey - Shepparton - Bachelor of Commerce/Law (ACU)
"Before starting at Mary's, I was worried about leaving home to live with so many new people, with whom I wasn't sure I'd fit in or be able to easily forge friendships with. My apprehension dissipated quickly as I realised that this college really is a home away from home, and with it comes a family of 160 of the best people you'll ever meet. The open-door policy, small number of students and closeness of the community, have meant that not only has this huge transition been smooth, but that I've been lucky enough to meet some incredible people and gain friendships that will last a lifetime, along the way. The facilities, food and grounds are all outstanding, but more than anything, it's the people that make Mary's such a special place to call home."
---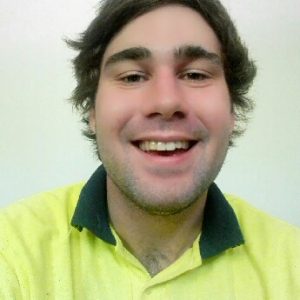 Xavier - Benalla - Bachelor of Agricultural Science
"Before starting at College I wondered if I would make new friends, if I could find my way around Melbourne and how I would adjust to University life. At St Mary's everyone cares and looks after each other. The College environment fosters a range of gifts and talents and it is a safe environment that allows everyone to be who they are. We are a smaller college with a very strong 'family' feel."
---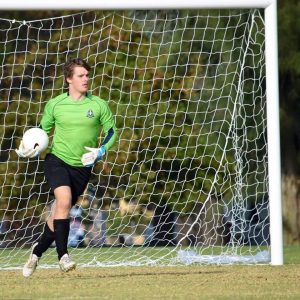 Patrick - Ballarat - Bachelor of Science
"Before coming to St Mary's I felt excited about moving to Melbourne and meeting lots of new people. I love that at St Mary's you are able to study while being surrounded by some of your closest friends. St Mary's is different because everyone knows one another, making for a much more tight-knit community."
---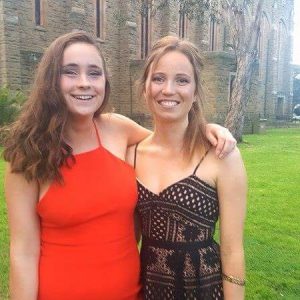 Lucy - Gippsland - Bachelor of Science
"Before I started at College I felt anxious about making friends and whether I would fit in. There are many reasons why St Mary's is fantastic. I think the main reason is the inclusive nature of both the students and the staff. You always feel very welcome and at ease to talk to everyone. The diverse range of students is also another highlight. It is so welcoming. The number of students gives the perfect balance of being able to get to know everyone but also having enough to gain a wide range of friends!"
---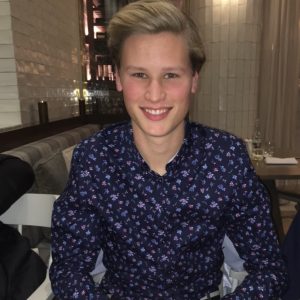 Will - Warnambool - Bachelor of Arts/Law (ACU)
"Before coming to college I wondered how I would cope being away from home, what the meals and rooms would be like and what type of people would be at St Mary's. I think that St Mary's is fantastic because it has a great location right on Swanston St, really nice rooms and great food. The majority of students here are country kids. It's smaller than other Colleges which makes it more homely and welcoming, in my opinion."
---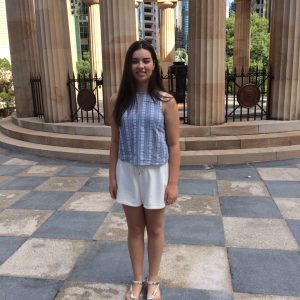 Grace - Bendigo - Bachelor of Arts
"I felt anxious about whether people would be friendly and welcoming before I came to College. The people at St Mary's are friendly and welcoming and we all know each others name. There's always someone to talk to and things to do."
---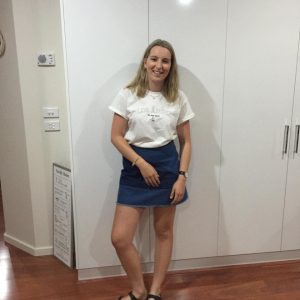 Maddie - Deniliquin - Bachelor of Commerce
"Before I started College I was anxious about whether I would fit in with the 'type' of student that lives at college and particularly a St Mary's student. I was also hesitant as to whether I would enjoy living in a dormitory because I perceived them as being very isolated. I think that St Mary's is fantastic because the atmosphere that is created and maintained by both the supportive and caring staff and students is familial and community spirited. This is exhibited in the habitual practices where we fill the tables from the front, we are invited to high table to talk to the Principal and the Dean, we have an open door policy, etc. Furthermore, St Mary's is integrated into every aspect of the student's lives with countless sporting & cultural opportunities, and academic support in the form of amazing tutors and the Accy, and college events that are awesome bonding sessions - for example, The Event and JCR Jam. St Mary's is different is because the main focus is not one one thing - not purely academic nor purely social or sporting. St Mary's aims to provide a balanced and supportive lifestyle for all their students where close friendships are made and personal goals are achieved. They also cater for everyone's interests in both the diverse and delicious food options prepared by the tireless kitchen staff, and a range of activities that are social, cultural, religious and sport related. The best part about St Mary's is that it is the closest thing to home for students that have to move away with the added benefit of gaining close friends that live next door!"
---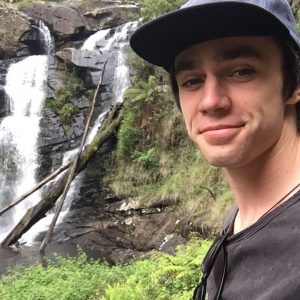 Liam - Bendigo - Bachelor of Science
"Before coming to Mary's I was excited and nervous, on one hand I was ready for a new challenge, I was excited to make new friends and experience living in in the big city, but on the other hand before the move down was a really nerve racking time -you have no idea what you've got yourself into and what it's going to be like when you get there. The fantastic thing about Mary's is that it as soon as I got there I felt instantly welcome, and I realised that every other first year is in the same boat, which makes the move so much easier.
What I love about Mary's is that there is a there is a genuine sense of community in the student body, and the social life that comes with that. From events that are organised for the whole college by the student club down to the casual chats with people in the Junior Common Room you really get a sense quite quickly of belonging, which I feel is pretty important when you first move away from home. I feel that Mary's is the perfect size, where it's big enough that there are plenty of varied interests and social groups, but small enough that everyone knows everyone else and that a tight-knit community can form within the student body that includes everyone. This means you feel genuinely cared for by others and you know that the people around you are able to and will always lend a hand if you need it."
---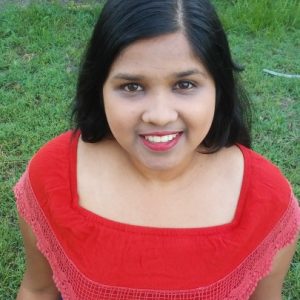 Joanna - Brisbane - Bachelor of Commerce
Before coming to St Mary's I felt excited about the unique experience ahead yet nervous about moving to a new state and city. I love the St Mary's students. I feel St Mary's is quite rigorous in their student selection process and this is exhibited through the exceptional residents at the college who are both sociable and supportive. St Mary's is different because it encourages students to engage with a variety of people, not those that are from their particular year level or discipline. I feel Mary's better prepares its residents for collaborating with people who are outside their disciplines, which is an essential skill in this modern era."
---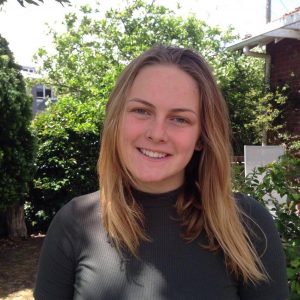 Sarah - Geelong - Bachelor of Science
"Before coming to St Mary's I felt nervous coming to a new city and a new home, it was going to be a big change. I was also excited to start the next step in my education and meet new people. What I love about St Mary's is that the college is so close with one another, it's one of the smaller colleges on the crescent, so you get to know everyone. St Mary's is different because we have a high percentage of rural and regional students, which introduces you to friends from all different backgrounds who are very down to earth."
---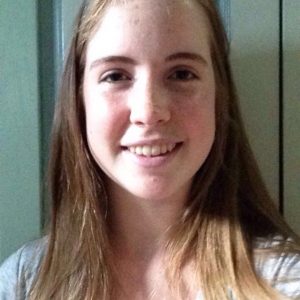 Kate - Ballarat - Bachelor of Biomedicine
"Before coming to St Mary's I felt worried about moving out of home and starting university. St Mary's definitely made it all a lot less scary. What I love about St Mary's is that everyone is so friendly and caring. Everyone is always looking out for each other and happy to help others in anyway they can. It's a very supportive and safe environment to be in. St Mary's is different because there are less people, so its more of a tight-knit community where you are able to get to know everyone really well. Also, we have great food and a great location."
---